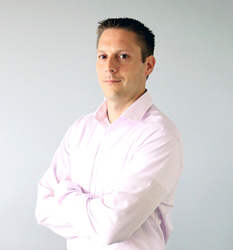 ROCKVILLE, MARYLAND (PRWEB) AUGUST 29, 2017
Get Real Health in-house counsel Kevin Plessner has been nominated for a 2017 First Chair Award as a Top General Counsel. "The First Chair Awards is an annual selection of in-house counsel who have, through their hard work and innovation, made significant contributions to the legal community. Our award program honors the top in-house counsel for their accomplishments in the past year in a wide range of categories," according to First Chair. Plessner will attend First Chair's awards ceremony in Chicago on August 30.
"I'm truly honored to be recognized by First Chair," said Plessner. "First Chair does a wonderful job of bringing outstanding private practice attorneys together with in-house counsel to recognize achievement, and I'm humbled to be held in high esteem by my peers. First Chair provides us quality opportunities to network with and recognize our fellow lawyers."
Plessner has led Get Real Health through complex contract negotiations with clients ranging from small U.S. non-profits and U.S. hospitals to international telecoms and national governments. Before relocating to Maryland, he represented large corporations in Philadelphia in complex civil litigation matters.
"Kevin has been instrumental in fine tuning our contract processes and successfully guiding Get Real Health through the transition from a small business to a global leader in digital health," said Get Real Health CEO and Founding Partner Robin Wiener.
Plessner previously managed his own Maryland law firm as its principal, representing indigent individuals in civil rights and wage violation cases. He is also certified as a mediator and manages a pro bono practice for those in need in his free time.
Plessner holds a juris doctorate degree from Temple University Beasley School of Law. He is licensed to practice law in Maryland, Pennsylvania, the District of Columbia and various federal jurisdictions, including the Fourth Circuit Court of Appeals.
About Get Real Health
Get Real Health combines a world of new information from patients, devices and apps with existing clinical data to help individuals and healthcare professionals engage and empower each other. By giving providers and patients the information and tools they need to work together, we help our customers meet their ever-changing patient engagement needs. We help them deliver value-based care, improve outcomes, activate patients, increase patient loyalty and satisfaction, all while meeting regulatory requirements. Visit: http://getrealhealth.com/.