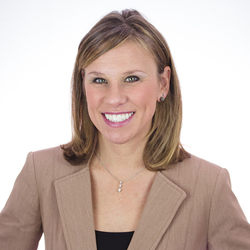 With healthcare in the U.S. poised to pivot to a value-based approach, digital health will be critical to achieving a system that truly puts people at the center of their own health.
ROCKVILLE, MARYLAND (PRWEB) AUGUST 10, 2017
Christina Caraballo, MBA, Director of Healthcare Transformation at Rockville, Maryland-based Get Real Health, a digital health development company, has been appointed to a 3-year term on the Health Information Technology (HIT) Advisory Committee, which was established by the 21st Century Cures Act.
Gene L. Dodaro, Comptroller General of the United States and head of the U.S. Government Accountability Office (GAO), announced August 3 that Caraballo was one of his 15 appointments to the committee. Five appointments (including Caraballo) were for a 3-year term, five were for a 2-year term, and five were for a 1-year term.
"I am really looking forward to serving on this committee and continuing to collaborate with others," said Caraballo. "With healthcare in the U.S. poised to pivot to a value-based approach, digital health will be critical to achieving a system that truly puts people at the center of their own health."
At Get Real Health, Caraballo develops and implements patient engagement technology solutions and product certification for participation in federal programs. Previously, she worked on federal health policy issues as VP of Government Solutions for Capitol Solutions Group, and as Director of Health Policy and Advocacy at the Alliance for Patient Advocacy. Caraballo earned her MBA and a Graduate Certificate of Health Information Technology from the George Washington University in Washington, D.C.
"We continue to be amazed by and grateful for Christina's talent and expertise," said Get Real Health CEO and Founding Partner Robin Wiener. "She brings vital perspective not only to our work at Get Real Health, but also to the broader healthcare and digital health community in the U.S."
Caraballo is part an elite group of healthcare thought leaders, a number of whom were also appointed to the HIT Advisory Committee. The other appointees announced by GAO include: Michael Adcock, MS, RN, FACHE, Executive Director of the Center for Telehealth at the University of Mississippi Medical Center; Tina Esposito, MBA, RHIA, FACHE, Vice President of Information and Technology Innovation at Advocate Health Care; Brad Gescheider, MBA, Senior Director of Provider and Payer Solutions at PatientsLikeMe; John Kansky, MBA, MSE, President and Chief Executive Officer of the Indiana Health Information Exchange; Kensaku Kawamoto, MD, PhD, MHS, Associate Chief Medical Information Officer, University of Utah Health, and Assistant Professor, University of Utah Department of Biomedical Informatics; Denni McColm, MBA, Chief Information Officer at Citizens Memorial Healthcare; Brett Oliver, MD, Chief Medical Information Officer for Baptist Health; Terrence O'Malley, MD, geriatrician at Massachusetts General Hospital and Spaulding Nursing and Therapy Center North End, and an instructor at Harvard Medical School; Carolyn Petersen, MBI, MS, a Patient Advocate and Senior Editor for Mayo Clinic's health information website; Raj Ratwani, MA, PhD, Acting Center Director and Scientific Director of the National Center for Human Factors in Healthcare within MedStar Health, and Assistant Professor at the Georgetown University School of Medicine; Sasha TerMaat, a Director at Epic; Andrew Truscott, Managing Director for Health and Public Service at Accenture; Sheryl Turney, MEd, Senior Director of All-Payer Claims Database Analytics and Data Policy and Administration at Anthem Blue Cross Blue Shield; and Denise Webb, MA, Chief Information Officer of Marshfield Clinic Health System and Chief Executive Officer of Marshfield Clinic Information Services, Inc.
About Get Real Health
Get Real Health combines a world of new information from patients, devices and apps with existing clinical data to help individuals and healthcare professionals engage and empower each other. By giving providers and patients the information and tools they need to work together, we help our customers meet their ever-changing patient engagement needs. We help them deliver value-based care, improve outcomes, activate patients, increase patient loyalty and satisfaction, all while meeting regulatory requirements. Visit: http://getrealhealth.com/.